City of Rollingwood Infrastructure Improvements Plan
Taking stock of flood mitigation needs
Project Purpose
Home to approximately 1,500 people and spanning the Eanes Creek and Town Lake watersheds, Rollingwood is a small city in the heart of Travis County. In response to local flooding concerns, the City of Rollingwood retained KFA at the end of 2018 to develop an Infrastructure Improvements Plan with a focus on identifying and mitigating drainage issues. The goal was to create a master plan of prioritized projects that the City could implement to mitigate flood risk as funding became available.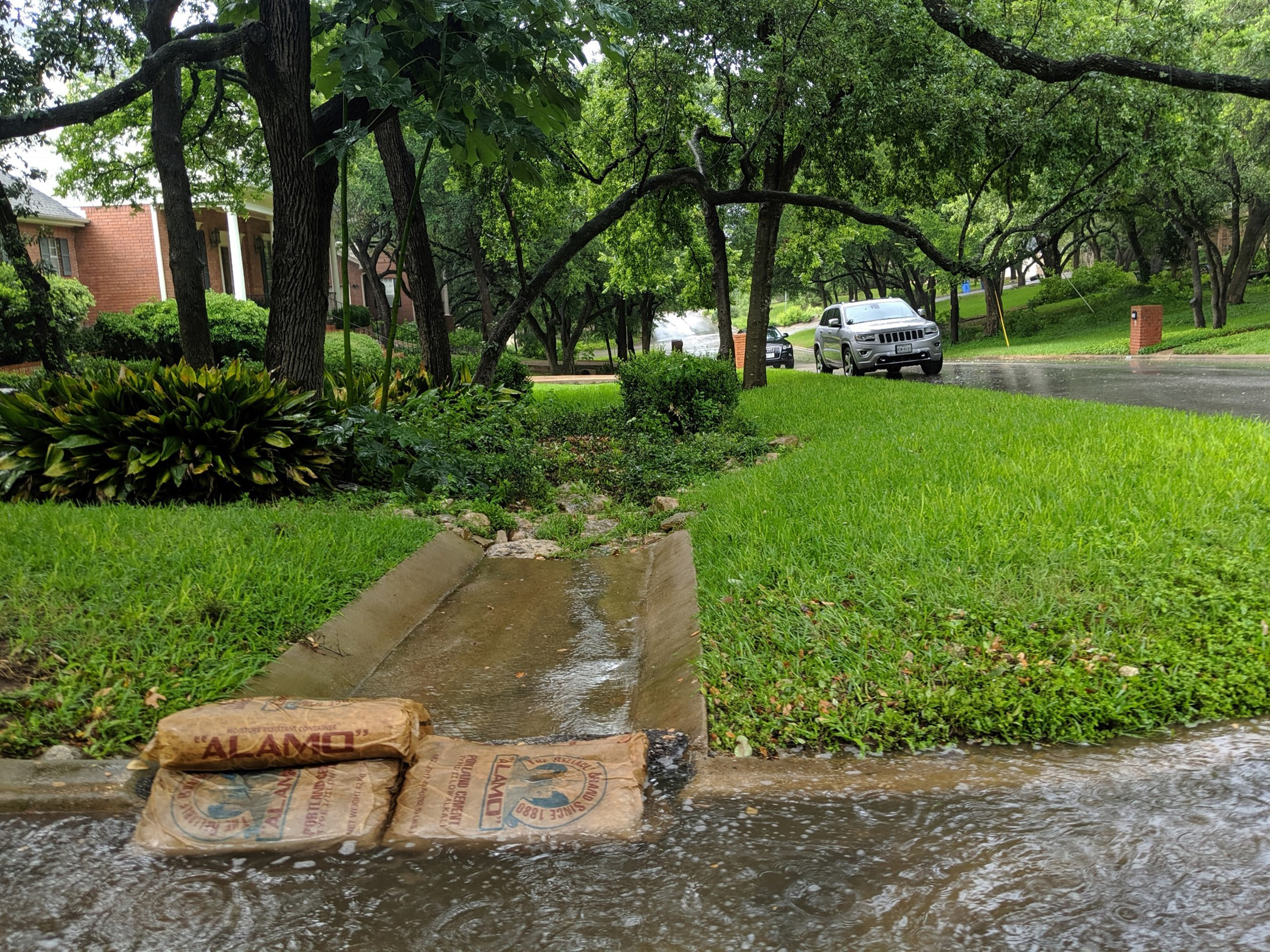 Project Approach
Our first task was to identify the flooding issues across the city. To do this, we collected data, created a hydraulic model, and talked to the community.
Data Collection: First, to assess the City's existing stormwater infrastructure, we compiled available infrastructure data ArcGIS and conducted field visits using the ArcGIS Collector App.
Modeling: Then, using rainfall data in accordance with the City's current drainage criteria, we created a conceptual 2D hydrologic and hydraulic model using Infoworks ICM.
Community Outreach: We also gathered feedback about drainage issues with an in-person public meeting and a survey that was mailed to residents and available online. Members of the community also provided photos and videos of flooding they had witnessed on their property or within the public right-of-way, which served to verify and enhance what the model was telling us.
Based on the data, KFA created a master list of drainage issues across the city, which we sorted by drainage basin and prioritized based on flooding velocities and depths at structures predicted by the 2D model at each location. For each area of interest, we then developed preliminary project concepts with cost estimates to develop an understanding what it would take to mitigate flood risk at each location. Prioritization was also adjusted based on interdependency, because it is advisable to complete downstream projects before upstream projects to mitigate potential impacts.
Recommended projects ranged from storm sewer, culverts, and channels to bridge and roadway improvements. In partnership with the City, our approach was to analyze drainage issues comprehensively so the City can invest in long-term regional solutions that benefit the entire community. KFA also performed an analysis of potential funding sources to provide the City with the necessary tools to design and construct the recommended improvements.
"We really enjoyed working with City staff and residents – not only to understand what their infrastructure-related issues were, but also to help identify solutions that could be implemented," says Project Manager Joe Cantalupo, AICP.
Project Results
The final IIP was approved by City Council in 2020. Since then, KFA has gone on to complete preliminary engineering and design for several of the projects identified in the IIP, in our role of consulting City Engineer.