Alliance Water Phase 1B Segment B Water Pipeline
Finding long-term solutions to supply drinking water to Central Texas
Project Purpose
Alliance Water is a Regional Water Authority that exists to provide long-term water solutions to its members: Buda, Kyle, San Marcos, and the Canyon Regional Water Authority. Their functions include well drilling, water treatment, storage, and delivery. To deliver clean, reliable water to growing communities for generations to come, Alliance Water is in the process of building out its proposed well field, treatment, and transmission system. The planning, design, and construction of the new water system is a significant undertaking, occurring over many years and across vast swaths of Central Texas.
In 2018, Alliance Water retained KFA to design one segment of the overall transmission system: Segment B, which stretches from Lockhart to San Marcos. The Segment B1 pipeline will deliver treated Carrizo water from the Segment A Pipeline in Caldwell County to the Intermediate Pump Station, where the water will be boosted in pressure for delivery to other cities and water authorities in the Central Texas region. The Segment B2 Pipeline continues from the pump station and delivers water to the City of San Marcos Water Treatment Plant for further distribution.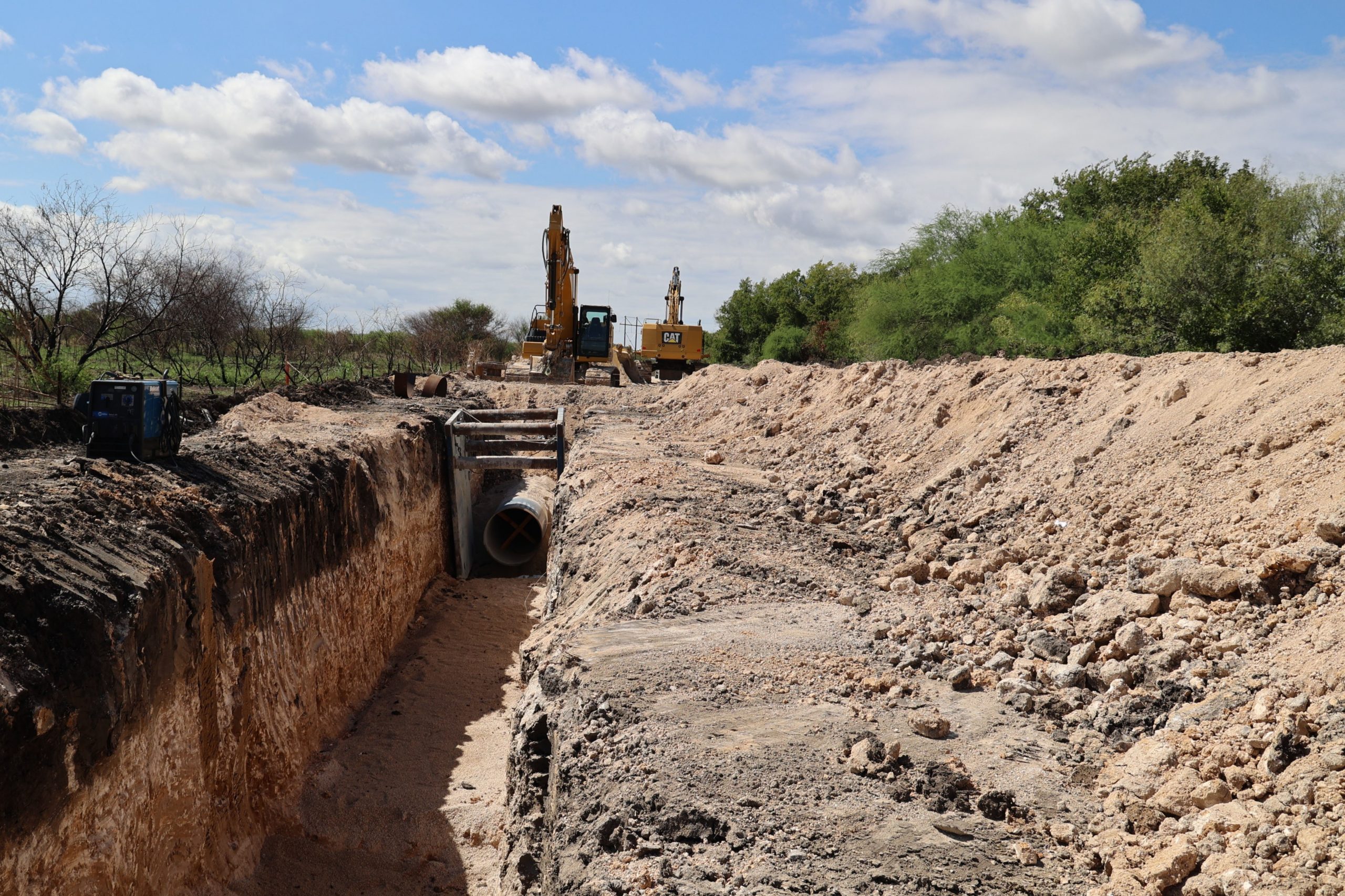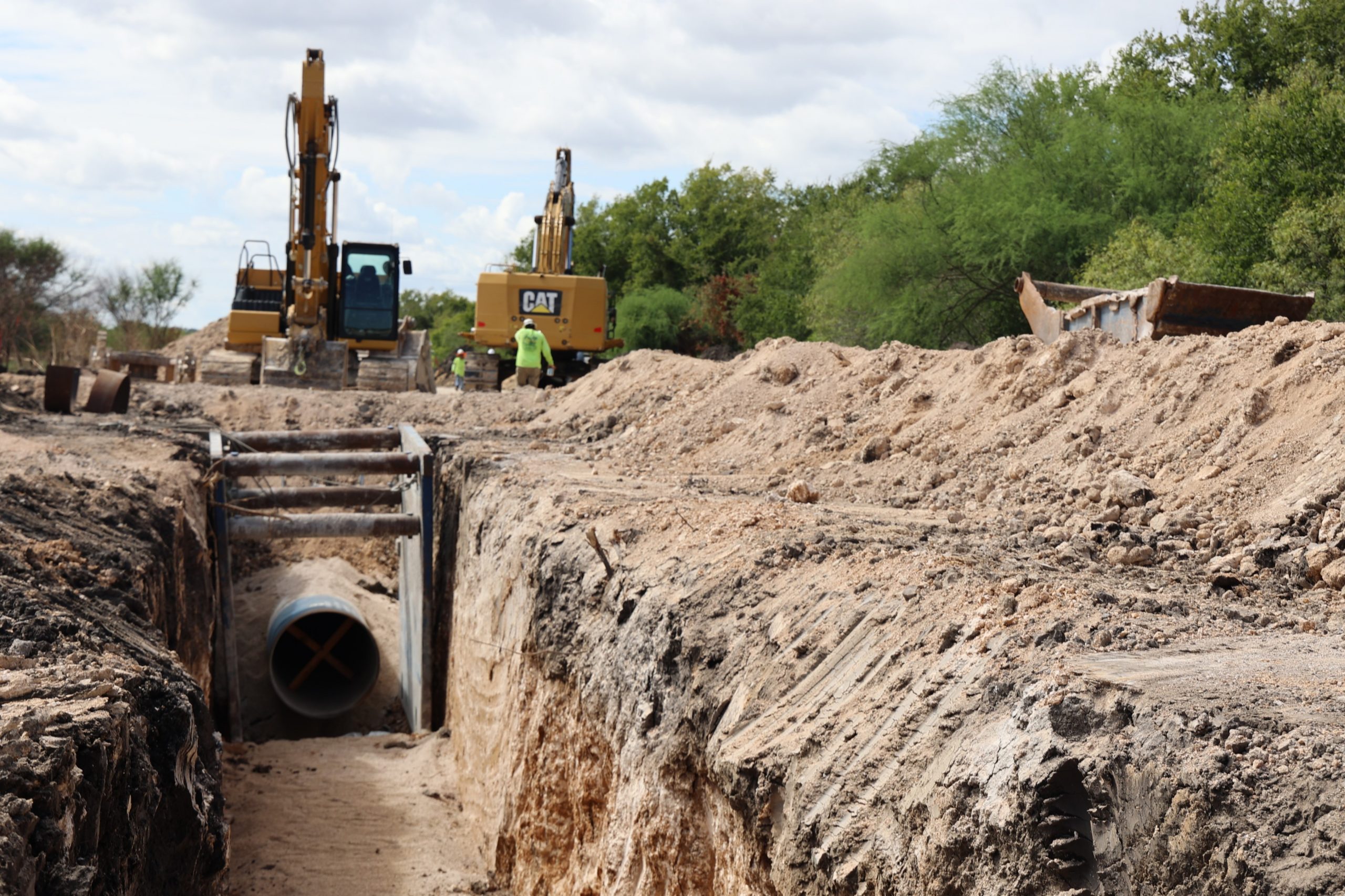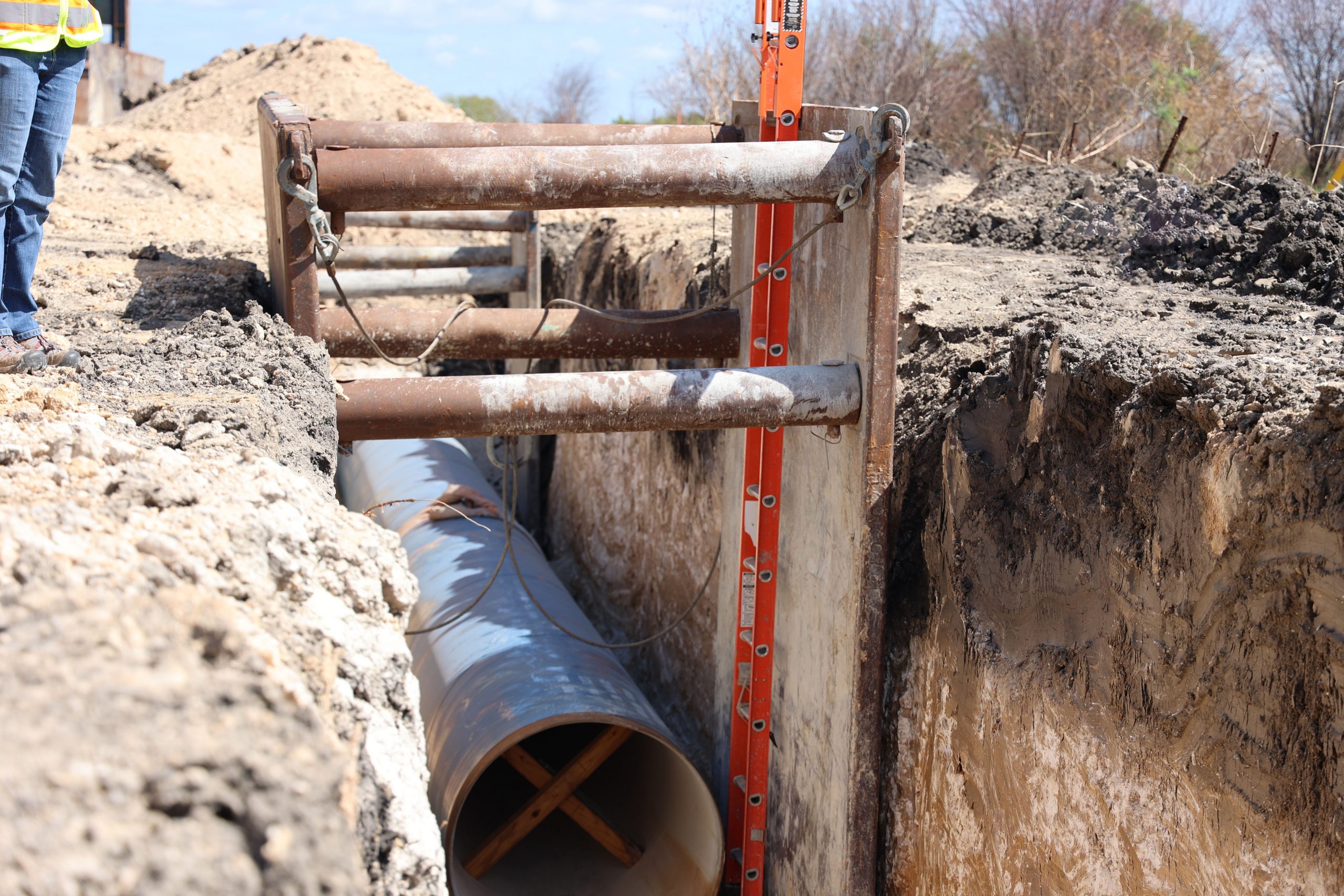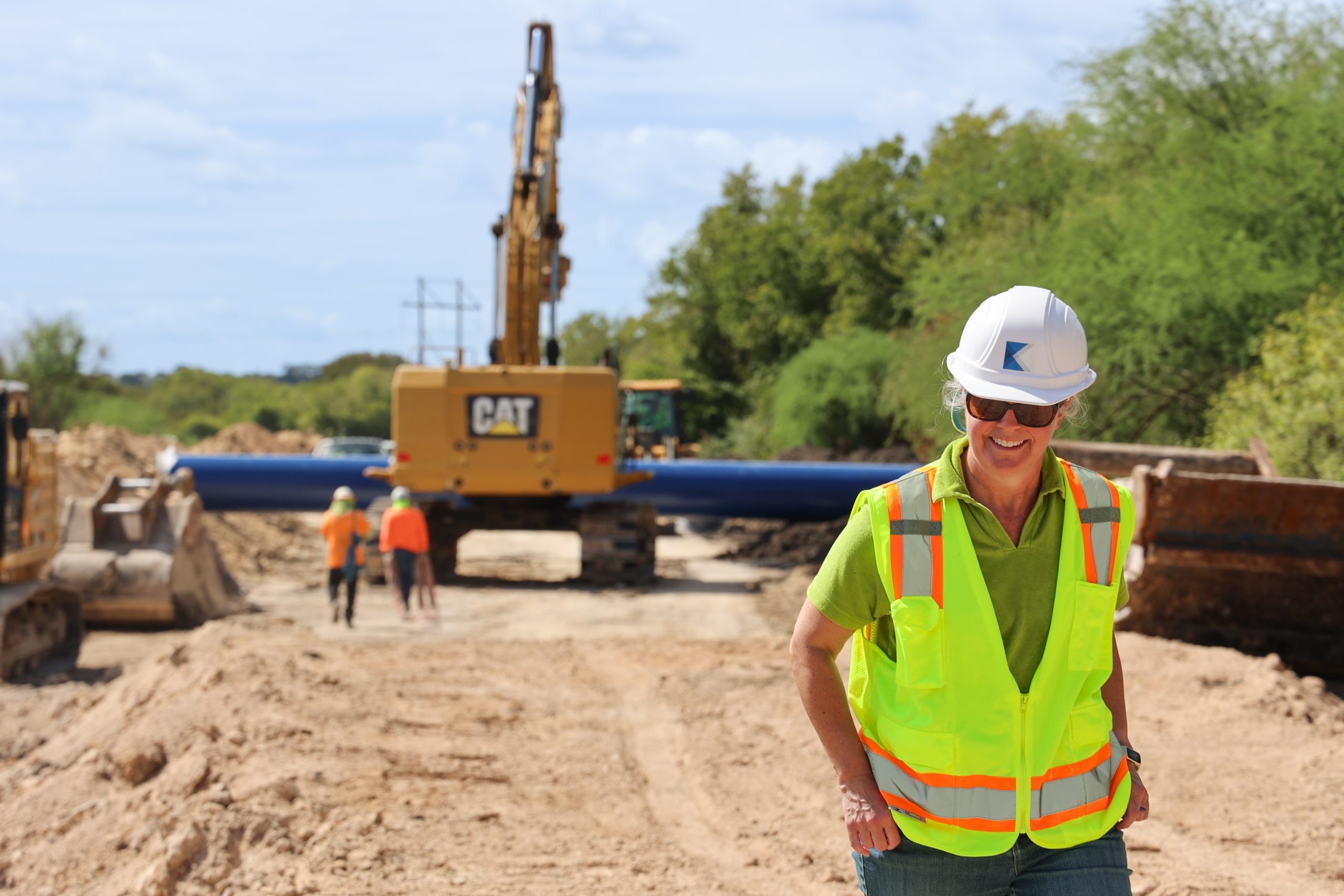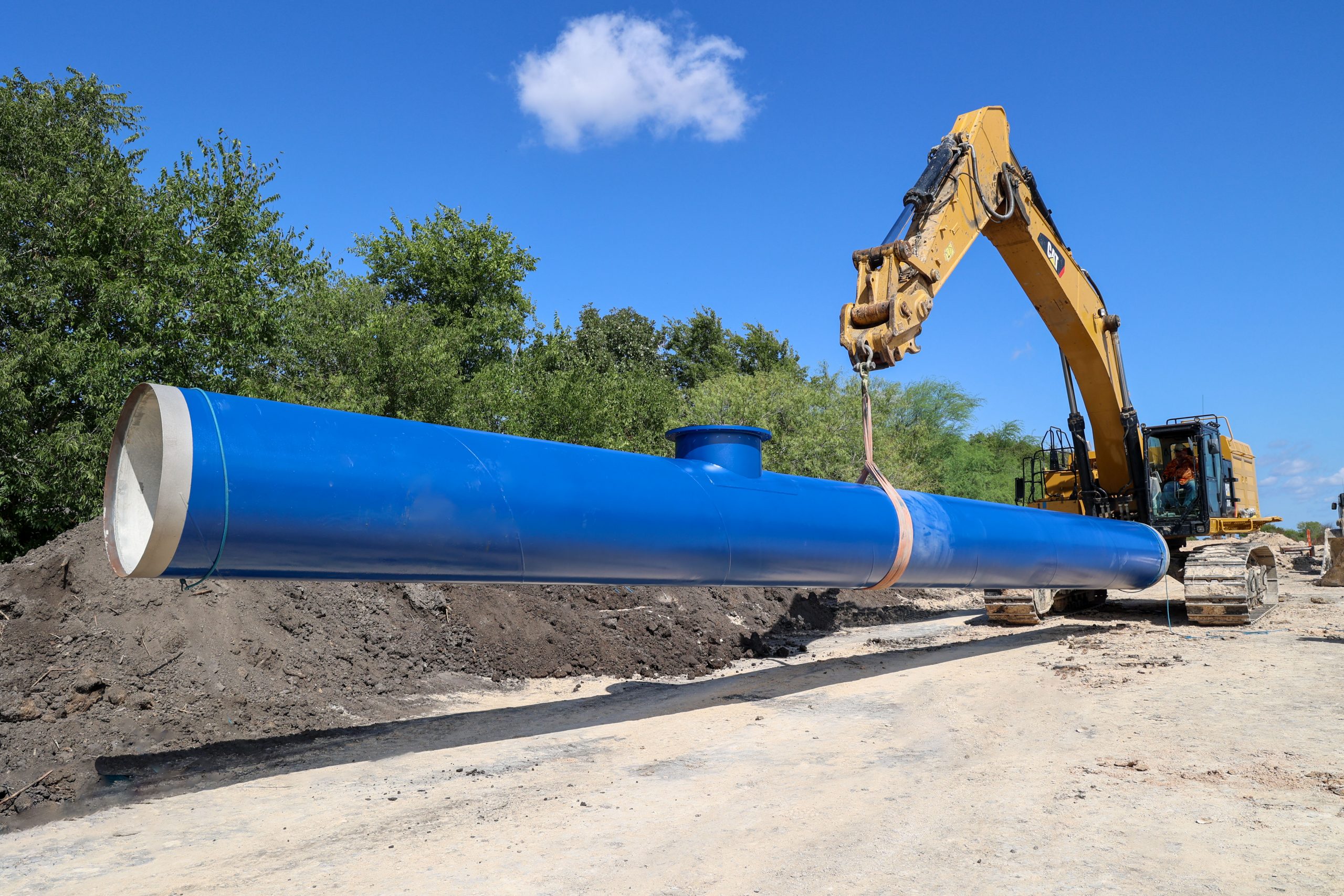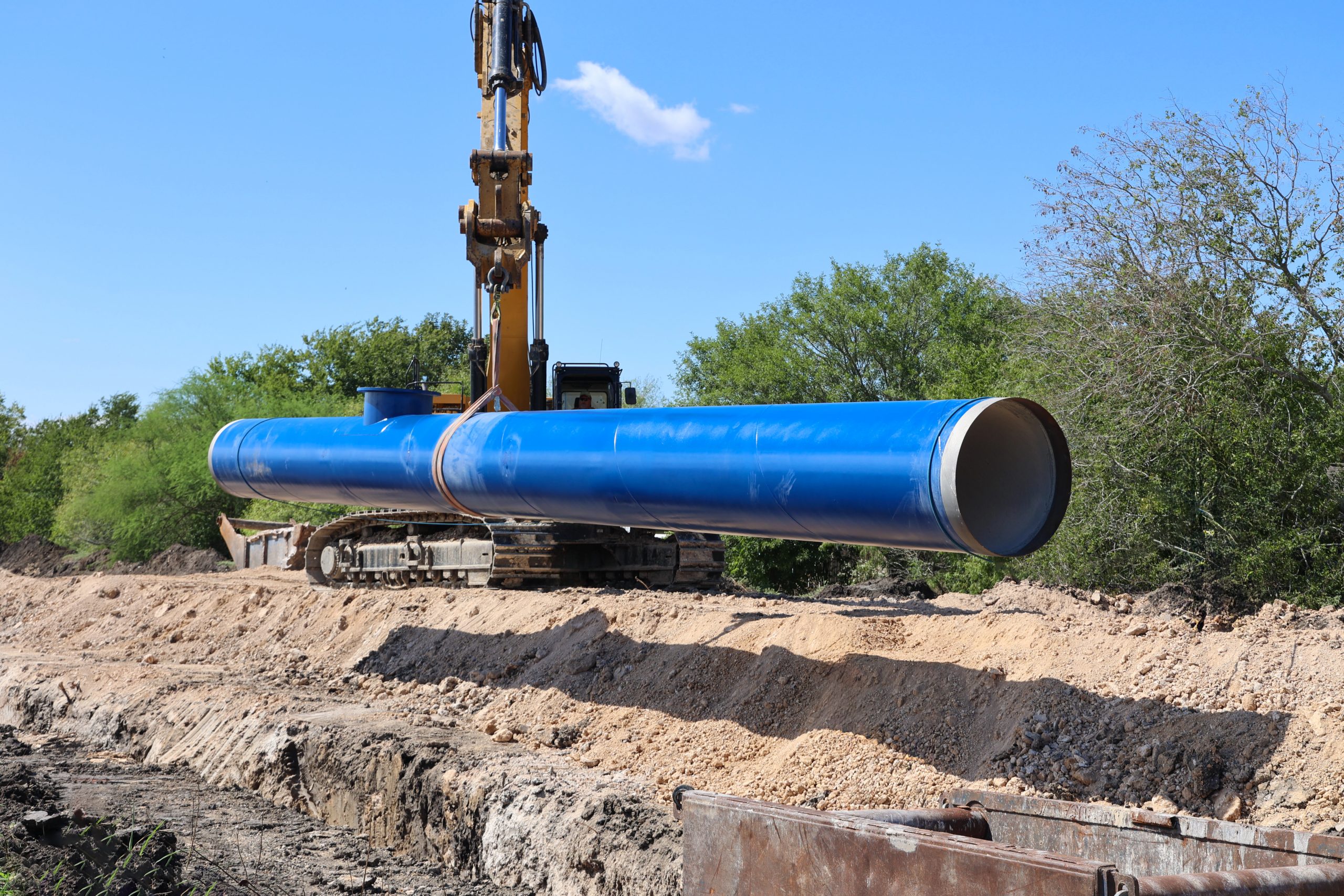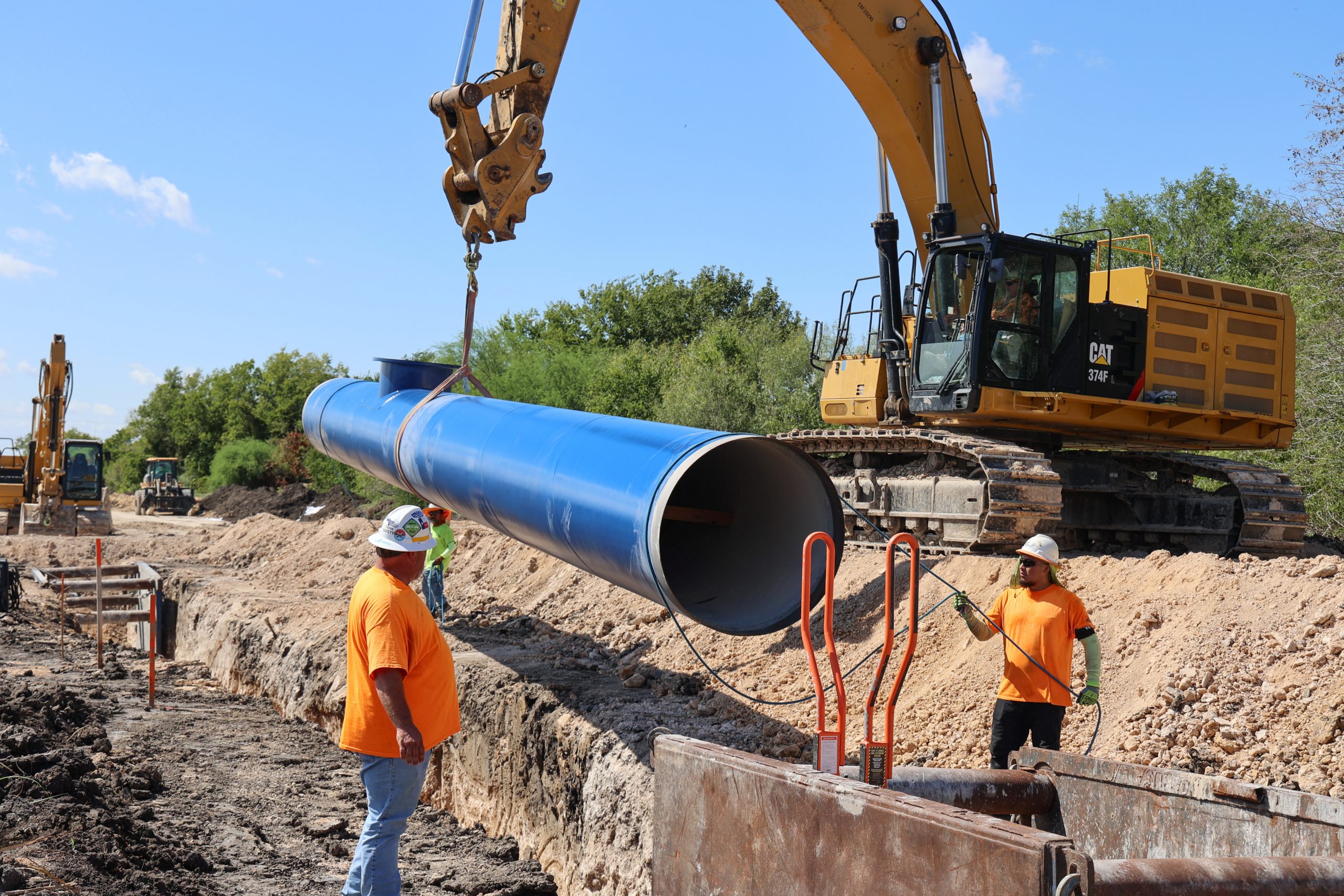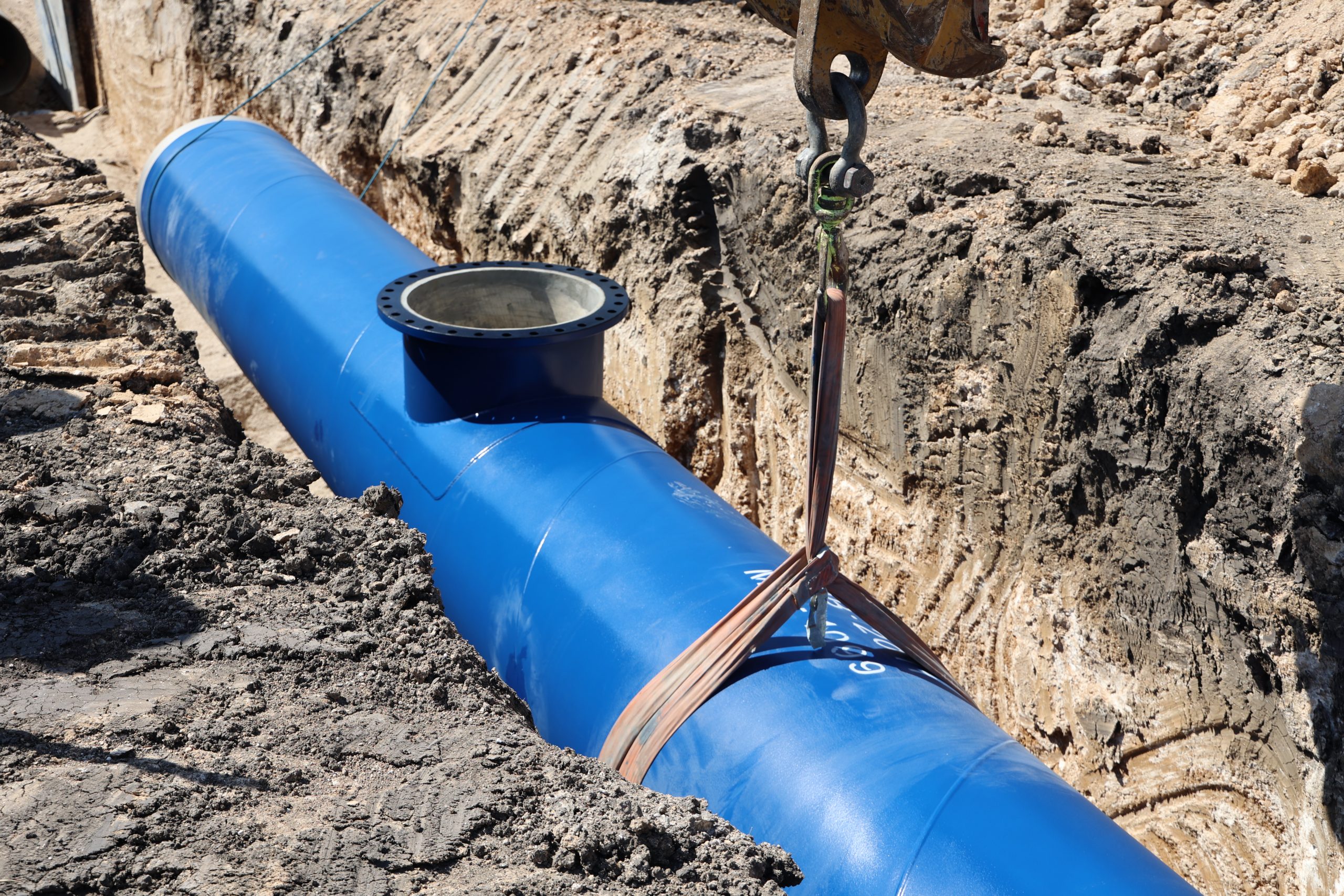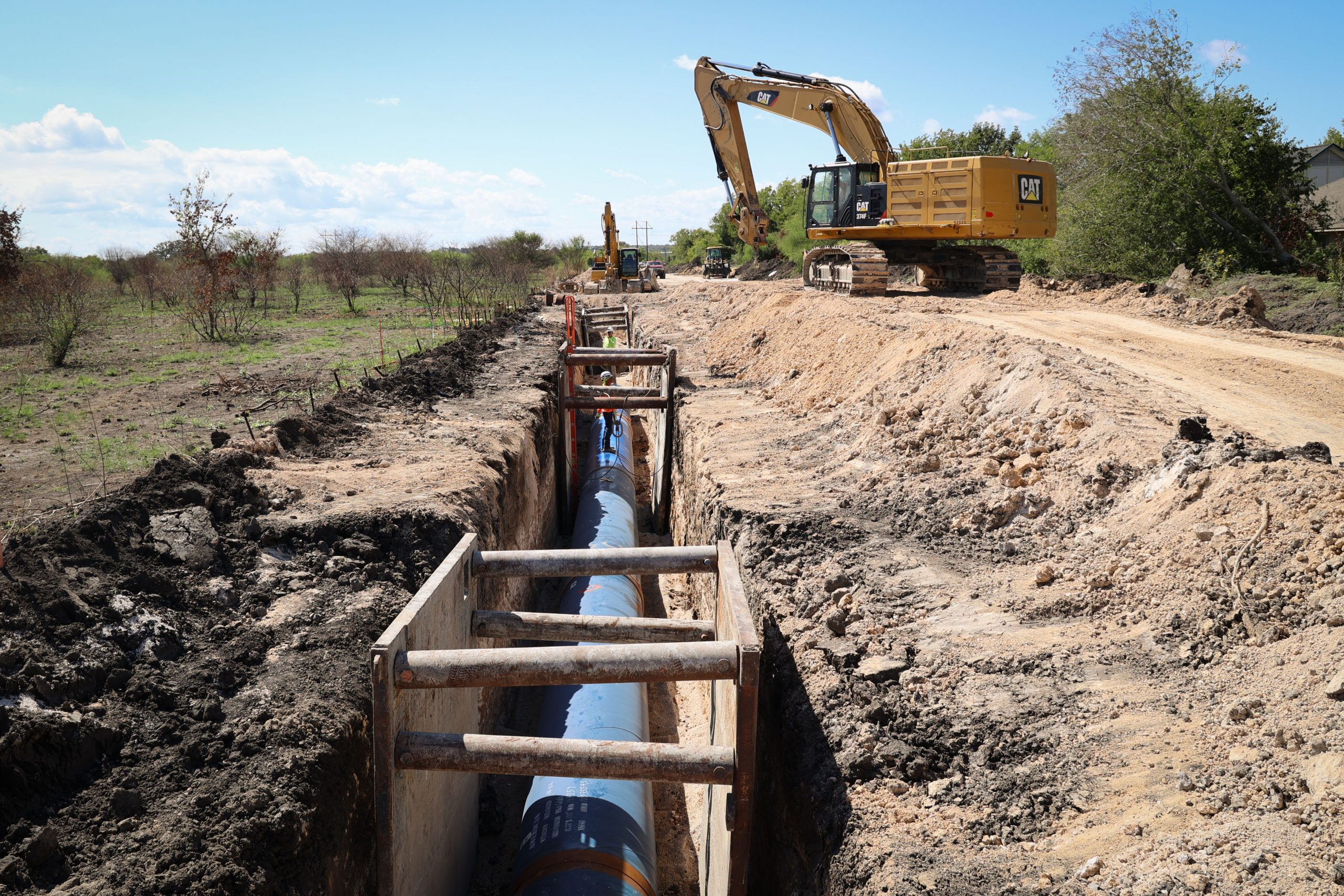 Project Approach
This project consisted of alignment verification and design of over 10 miles of 42-inch and over 5 miles of 36-inch water pipelines and associated appurtenances and connections. The pipelines are primarily constructed via open-cut methods but feature trenchless/tunneled crossings at major creeks and roadways, including a 775-linear-foot tunneled crossing under State Highway 130.
Our work included the following steps:
Verify the Alignment. Using the design criteria developed by Alliance Water for the Phase 1B Program, we evaluated three potential pipeline routes. Considerations in the alignment evaluation included impacts to property, cost, maintenance access, and constructability. A preferred alignment was selected based on a desktop evaluation and then site visits were made along the alignment to confirm the desktop evaluation. Since the project is being funded through the Texas Water Development Board SWIFT Program an Engineering Design Report was developed to document the alignment verification and support the funding approval.
Develop Construction Plans and Technical Specifications. Design of the pipeline required consideration of a variety of factors. First, the project required a cost-effective design that allowed for pipe material options (steel, concrete, ductile iron) to take advantage of material pricing at the time of bidding. Other cost reduction measures included minimizing the burial depth and number of pipeline fittings and appurtenances required. Additional design considerations included restoration following construction and placement of valves for operation and maintenance.
Support Construction Contractor Procurement. We supported Alliance Water in procuring a Construction Contractor through the Competitive Sealed Proposal process. This process includes scoring proposing Contractor's capabilities, experience, and approach as well as considering the bid cost. We led the pre-proposal meeting with interested Contractors, addressed Contractor's questions during the proposal period, and assisted in evaluating proposals.
The major challenge on this project was obtaining jurisdictional approvals and easements. The project required more than a dozen permit approvals, crossed more than twenty existing utilities, and required more than fifty easements from individual property owners. We were responsible for supporting Alliance Water on permits from entities common with other projects in the Phase 1B Program and obtaining permits and approvals from entities and utilities unique to the Segment B Pipeline. We also supported the Alliance Water Land Acquisition Team in obtaining easements. This support ranged from reviewing easement agreements to testifying at eminent domain hearings.
Over my career my favorite projects have been ones that are part of an overall Program. I really enjoy the teamwork that comes together to solve the challenges associated with a large-scale project and make the Program a success.
Tom Owens, PE, Project Manager
K Friese + Associates (KFA)
Project Results
KFA finished design in 2021. Construction of Segment B commenced in February 2022 is expected to be complete and providing water in Spring 2024. KFA is pleased to have had the opportunity to help Alliance Water build out its transmission system to provide a reliable long-term water supply to Central Texas residents.