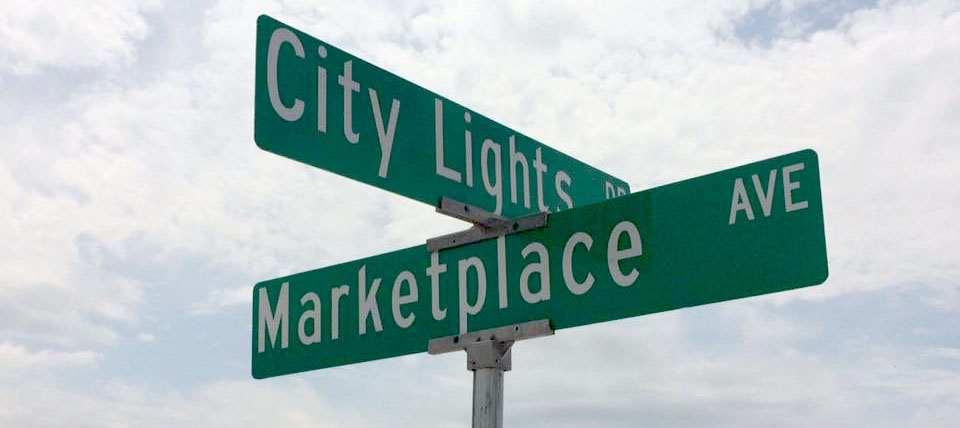 Connecting Downtown Kyle to FM 1626, Marketplace Avenue is officially open after the City's ribbon cutting ceremony May 18, 2016. K Friese + Associates (KFA) joined Mayor Todd Webster, key leaders, and the community to celebrate the first new road completed under a $36 million bond package passed in 2013 which will give travelers another way to get downtown without using Interstate 35.
KFA provided complete engineering design and technical support from schematic alignment through construction phase services to design Marketplace Avenue from the North Burleson Street Improvement project to the existing southern terminus of Marketplace Avenue at City Lights Drive. The new three-lane roadway includes curb and gutter, illumination, and a shared-use path.  Key elements include two bridge crossings at Spring Branch and Plum Creek, a waterline along the project corridor and a roundabout intersection at North Burleson Street.
Construction on the Marketplace extension took about seven months and was completed four months ahead of schedule.